Southampton Grand Harbour Hotel
29-31 August 2018
Conference Chair: Professor Simon Quinn, University of Southampton
The conference programme was again packed with important and relevant topics, including special sessions in Dental Biomechanics and High Strain Rate Testing, two invited plenary speakers, two BSSM Measurements Lectures, and a presentation from the winners of the Fylde Prize, (BSSM best paper in 'Strain' 2017).  

The annual BSSM EMex Exhibition of Experimental Mechanics, and the BSSM's Young Stress Analyst Competition were also held during the Conference.
Conference Themes and Abstracts
Abstracts of the papers presented can be accessed from the relevant conference theme.  
Keynote Presentation
"The Engineer's Perspective on Dynamic Shear Localization"
D Rittel, Technion - Israel Institute of Technolog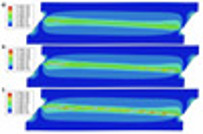 Professor Daniel Rittel holds a PhD in Materials Science (1988) from the Hebrew University of Jerusalem. He spent 2 years as a postdoc at Yale University before moving to Ecole Polytechnique. He joined Technion (Mechanical Engineering) in 1994 where he founded the Dynamic Fracture Laboratory, and is currently the Zandman Chair in Experimental Mechanics and heads the Materials Mechanics Centre. He has developed expertise in many aspects of dynamic failure, including fracture mechanics, constitutive behaviour, dynamic failure mechanisms and numerical modelling. He has research interests in the thermomechanics and physics of dynamic failure, and in the field of dental biomechanics.
He has authored about 170 journal publications and is a Fellow of the Society for Experimental Mechanics (SEM) and of the American Society of Mechanical Engineers (ASME). Daniel has been awarded the prestigious Gili Agostinelli Prize (Torino Academy of Sciences, Italy), in 2015 and the B. Lazan award from SEM in 2018 for his work on adiabatic shear localization.
"Characterisations of Ultrasonic Devices"
Professor Margaret Lucas, University of Glasgow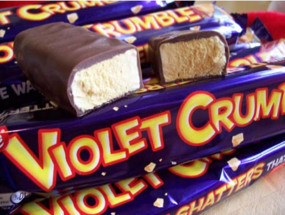 Margaret Lucas was awarded a BSc (Eng) in Mechanical Engineering from the University of Aberdeen then studied for her PhD in power ultrasonics in the Department of Mechanical Engineering at Loughborough University, where she was subsequently appointed as a Lecturer in 1990. In 1996 she joined the University of Glasgow where she is currently Professor of Ultrasonics and a Head of Division in the School of Engineering.
Her group, Medical & Industrial Ultrasonics (MIU), now has 7 academic staff and around 35 researchers, covering ultrasound materials, therapeutic ultrasound, ultrasonic surgical devices, and manufacturing and space applications of high power ultrasonics. She is currently Vice-President of the Ultrasonic Industry Association and an Associate Editor of Ultrasonics.
Keynote Presentation
"Accurate non-destructive defect characterisation using ultrasonic measurements"

Professor Bruce Drinkwater, University of Bristol, UK
Bruce Drinkwater joined the Mechanical Engineering Department at the University of Bristol in 1996, after obtaining B.Eng. and Ph.D. degrees from Imperial College. He was promoted to Professor of Ultrasonics in 2007 and now leads the Ultrasonics and NDT research group. His current research interests include ultrasonic array imaging for NDT, as well as acoustic tweezers and tractor beams. His NDT research has led to the successful commercialisation of an array wheel probe and the imaging techniques he helped to develop are now widely used in industry. His current research focuses on the measurement of ultrasonic scattering signatures to characterise defects such as cracks and inclusions.
Keynote Presentation
"Taking the (female pelvic) floor to talk about experimental mechanics"
Raffaella De Vita, Virginia Tech, USA
Raffaella De Vita is an associate professor in the Department of Biomedical Engineering and Mechanics at Virginia Tech. She received her laurea in mathematics from Seconda Universita degli Studi di Napoli, Italy, in 2000 and her M.S. and Ph.D. from University of Pittsburgh in 2003 and 2005, respectively. She is the recipient of the American Society of Biomechanics President's Award, NSF CAREER award, and 2012 PECASE award. Her research focuses on determining the relationship between the mechanical behaviour and complex structure of biological systems with emphasis on the female pelvic floor tissues, using approaches that combine physically sound theoretical models with novel experimental methods.
Upcoming Events
For full details of all upcoming conferences, workshops, courses and more
Ask the Experts
If you have a specific question about strain measurement, a particular technique or application area, or want to find out which of the BSSM Corporate Members might be able to help